Today we're celebrating the June 1 release of Wanted: The Perfect Mom.
So, T.R., where did you get the idea for this novel?
My daughter spent ten years in the Air Force before deciding to become a civilian. The transition was more difficult than she expected. From what I hear, I don't think she is alone in that experience.
Tell us briefly about "The Call".
I returned from a morning walk with my dog to find a message on the answering machine from Dana at Harlequin Heartwarming. I feared she would never call back, but later that day I was at my desk when we finally connected.
In looking at the cover, if you could add a caption or captions, what would they say?

"through a child's eyes." Sometimes we forget about the wonders of nature that surround us in our daily lives. Children help us to remember our first experiences and how eye opening they were.
How long did it take you to write?
Maybe around six months, but there were so many changes and revisions I'm not really sure anymore. Sometimes your book goes an entirely different direction than expected.
What is your favorite scene?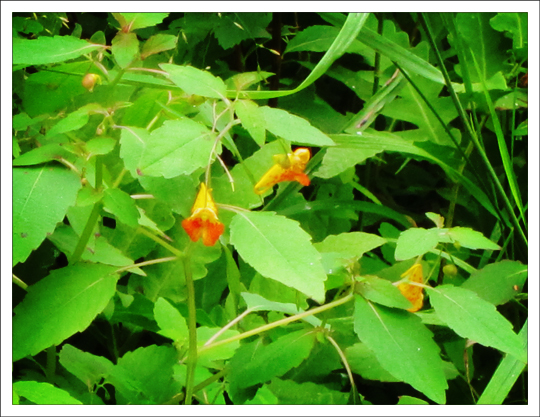 The scene where Holly shows Riley the exploding seed pod of the touch me not, which is a beautiful flower that grows wild in Pennsylvania and is technically a weed. My grandmother showed me how to pinch the seed pods and years later I showed my twins. It's kind of silly, but such a simple delight.
Who was your favorite character and why?
My favorite character is Hawkeye, who on the surface is just an old farmer, but has so much history and mystery to him. I don't even know his whole story.
If you could pick fictional characters to play the hero and heroine, who would they be?
Steve Rogers AKA Captain America and Katniss, of Hunger Games fame. Both characters are strong and brave and want to do the right thing, just like Mac and Holly. In high school, I had a pair of Captain America shoes. He's always been my kind of guy.
Tell us one thing you learned during research.
Can I tell you two? I learned to make some great coffee drinks. Did you know coffee pairs with food just like wine?
I also learned a family is a living organism, always changing. Holly was the youngest, and the only girl. Her position in the family changed when she returned home, a competent adult and a warrior.
What music would match the mood of this novel?
Phillip Phillips' Home would be the perfect soundtrack. Just listen
Phillip Phillips Home
This is your first book. Exactly what does that mean to you?
To be accepted by a publisher as renowned as Harlequin is an honor. Getting into this field late in life just proves that it's never too late to reach for your dreams.
What do you plan to work on next?
Harlequin recently offered me a two-book contract. Yay! The first book is Wendy's Story, about the news reporter in Wanted: The Perfect Mom. She wasn't always the nicest person. But there's hope for everyone, don't you agree?
The second may be about a century farm with an old apple orchard. In Pennsylvania, when a farm has been in a family for 100 years, it receives a Century Farm designation. This farm might not make it.
What are you reading for pleasure right now?
After watching the movie by the same name, I am reading The Finest Hours: The True Story of the U.S. Coast Guard's Most Daring Sea Rescue to better understand the movie. The story proves we have real life heroes among us. Watch
The Finest Hours trailer