Helen and I discovered we were both on vacation this week, which had us cyber-mumbling about what to write. Her idea for this month's blog was "mulling how much I learn about writing from reading other writers' novels, both good and not…" What a great thought, and one I've been mulling ever since. Our posts took divergent paths, which was the fun of it. – Liz
I've attended many writers' workshops, but I've taken only one writing course, a series of journalism classes taught by an AP reporter in conjunction with our local newspaper. Writing for column inches taught me to prune ruthlessly, to identify essential information and jettison surplus words.
More important, I hark back to great teachers in high school who focused my wandering mind and set my imagination free. Back in the days when perfect grammar was expected, I had the good fortune to have the same demanding teacher for both my junior and senior years: English lit, composition, and journalism. One of her more challenging assignments was diagramming the Gettysburg Address. She never had to bully; it never occurred to us to give her less than our best work. I had always been a reader, but Mrs. Kirwan awakened my desire to become a writer.
I don't know if geography is taught in high school nowadays even though knowing the wider world is more important than ever. Mr. Kemp – F. Pennington Kemp, fresh out of college – made his class much more than memorizing capes and crops and national capitols. I still have the hand-drawn and water-colored map I created to illustrate a flight from London to Hong Kong over green river valleys, ochre deserts, snow-capped mountain ranges, seas and oceans complete with tiny ships. Sometimes he assigned us to bring in food from the places we were studying or to lecture about traditions our families had brought from their countries of origin. I've been lucky enough to visit many sites along that route, and later I pointed out exotic lands to my kids on an antique between-the-wars globe, one of my dearest childhood treasures. My passion must have been contagious – my daughter is a globe-trotting editor and travel blogger for Fodor's.
Other valued teachers have been people I've met or observed, often never knowing how they've influenced me. A few days ago, while traveling through Vermont, I saw a young man limping along a country road carrying a guitar. His image became superimposed on a character who's been clamoring for attention as soon as I finish my current project. The guitar has morphed into a banjo and the greening Vermont countryside into the Flint Hills of Kansas.
I strive to build on these foundation stones, to write clean, clear, and colorful stories. My best reward is having readers ask, "When will we see your next book?"
I read a new book this past week, by one of my very favorite authors. I loved it, although it's probably not in my top five of hers. She has so many MORE than five, that doesn't really mean a lot. But I noticed, for the first time in all the years I've been reading her, that she uses the word "though" a lot. As in, "as though…" or "even though." It didn't bother me—I'm fine with it; if anything, I thought it enhanced her voice. However, one of my best friends hates the word "though." Hates it! She thinks my using it 200 times in a manuscript is just too much. (She's also a copy editor, so I listen to her. Grudgingly.)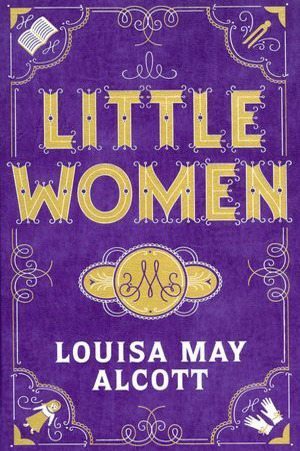 I run into problems sometimes. Another favorite author is an auto-buy for me, I don't read her books until I've reached the end of my own work-in-progress. Because I'm afraid I will find myself trying to sound like her. I still suffer guilt because I wrote
The Girls of Tonsil Lake
—a girlfriends book with four protagonists—too soon after reading Robyn Carr's
The House on Olive Street.
Although the stories aren't alike and those two books are far from the only ones within that trope, I still wonder if I'd have written my book if I hadn't read hers first.
Mostly, when I think of the influence of other writers…other books, it always comes back to Louisa May Alcott and Little Women. She gave me the yearning to become Jo March, and I'm so grateful.