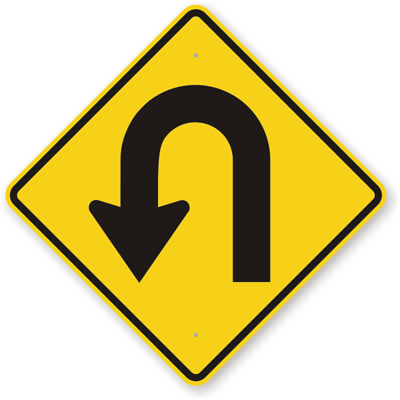 Ever been in a situation with plan in hand only to find that you're now going down a different path than the one you had in mind? Ever follow a road map to discover that you're going down the wrong road and need to turn around and head back? I'm here to tell you that being diagnosed with cancer has a way of throwing your life into a spin.
I'm currently working on a three book series about women facing breast cancer and the way it changes the plans for their lives. What they thought was supposed to happen is suddenly gone, and they have to make a plan B. Or in some cases, a plan Q. Because cancer doesn't care about your carefully laid out plans. It doesn't listen to your protests that you were doing just fine on your own and don't have time for cancer.
I've been pondering about those U turns. My life changed with the diagnosis. Some ways for the worse, but more for the better. It weeded out people who weren't true friends. It changed my priorities and gave me perspective on what I wanted for me. It challenged my people pleasing tendencies by forcing me to say no because I really couldn't do what I was being asked. It showed me what was important and what was trivial.
My challenge now is that I'm starting to forget how it changed me, and bad habits are creeping back in to my life. The U turn I was forced to make 18 months ago seems so far away now as if it happened to someone else. I don't want to forget the lessons that cancer taught me. I need to embrace my plan Q and remind myself that I'm a warrior and survivor ready for the next turn in the road.