So Carol and I have had this twin thing going on for a few months now. We just published our 12 Days of Christmas novels that feature identical twin sisters and are in the middle of promoting our Return of the Blackwell Brothers series, which is full of twins! With that in mind, we thought how can we combine our love of twins with the month of October ... and a post on twin Halloween costume ideas was born.
I love answering the door and handing out Halloween costumes. And twins in matching costumes is the icing on the cake. There's also nothing better than bringing our favorite literary twins to life. Here are some easy and adorable twin costume ideas all tied to some of the classic stories we all know and love.
MojoGinny
on Etsy has a bunch of super cute matching outfits for little ones. My favorites are these Tweedle Dee and Tweedle Dum costumes.
Alice and Wonderland
is full of colorful characters and this costume would not disappoint!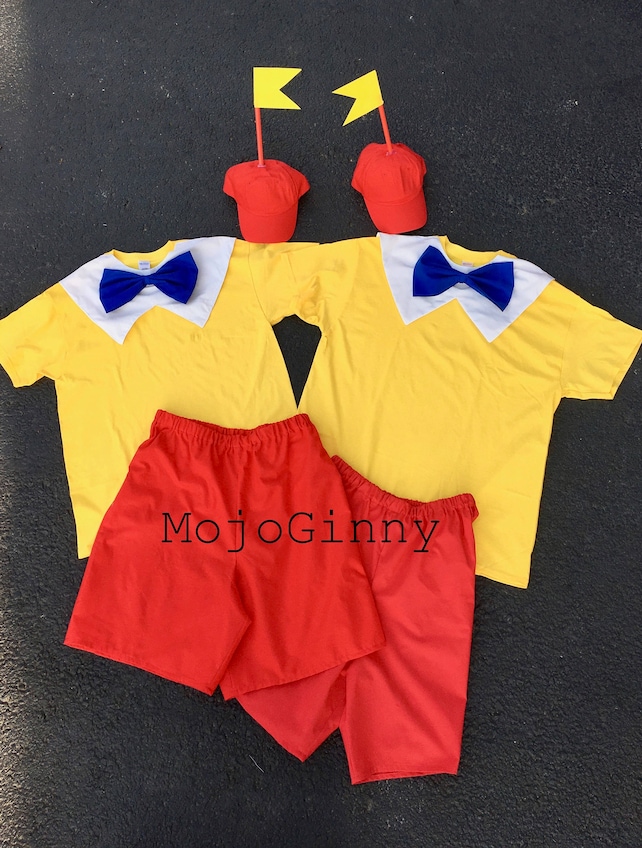 One Spooky Mama
on Etsy has the classic Thing 1 and Thing 2 costume. This is an easy one to do at any age but, in my opinion, works best with identical twins. It's also great for more than two. You can keep on going - Thing 3, 4, 5. I swear I have read
The Cat in the Hat
a million times. Who's with me?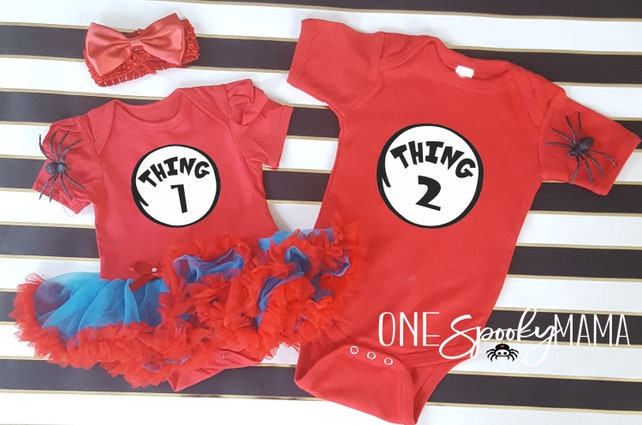 Leave it to
Halloweencostumes.com
to give us the scariest twin costume of all time.
The Shining
is one of my favorite horror books and it is Halloween after all. We need something a little frightful, right? Maybe save this for the grown up Halloween party, though!
Not sure our characters from the 12 Days of Christmas would dress up as some scary twin ghosts, but Evelyn and Jax would probably get a few laughs as Tweedle Dee and Tweedle Dum! Check out our twins from Christmas Town now! Find all the Christmas stories
HERE
!
Christmas Town's city attorney Lincoln Vasser suspects the multi-million-dollar lawsuit threatening the town is a fraud, but he needs help proving it. Private Investigator Jax Marshall comes highly recommended, but when Lincoln hires her he can't quite figure out why. Her laid-back attitude, questionable work ethic, and apparent unconcern for the urgency of the case rub him the wrong way. It doesn't make sense for him to be attracted to her.
Jax Marshall knows that taking a case for the arrogant Lincoln Vasser is a mistake. But when he makes her an offer much more tempting than money, she agrees. She soon wishes she hadn't. The guy is demanding and uptight, and, worst of all, he keeps trying to tell her how to do her job! He's almost completely unlikable. Almost.
As the maid of honor for a Christmas Eve wedding, Evelyn Marshall plans to give the bride and groom something special - a hope chest that they'll want to pass on down through the generations. The only problem is that the bride didn't give her much time to plan for such a gift. When Evelyn's rush order gets cancelled, a friend suggests the help of the new high school industrial arts teacher.
Felix Spencer came to Christmas Town to start over after the end of his marriage. He has no desire to let anyone get close again. Evelyn's request is easy to turn down until one of his wayward students shows some interest in helping out. Can a troubled teen and a hope chest bring these two opposites together? Maybe they aren't as different as they think. In Christmas Town, anything is possible!
And don't forget to check out all of the Blackwell brothers
HERE
!