Wonder how that title and the photo below are connected? Well, the photo is a metaphor (albeit a lame one) for my emotions after a writing rejection: in a fog; at sea; lost. After several years of writing, getting published and receiving many rejections, those feelings still crop up. Except now they seldom last more than a day or two.
I know none of this is new to many of you and that rejection is an occupational hazard of the job. At least it doesn't hurt as much anymore as the very first time. These days the news is received with a mild oath, some worry that I'll never get another 'good' idea and a deep inhale before getting back to work.
The topic of rejection kept recurring while I was mulling over what to write this month. It's a topic many of us would like to avoid...the elephant in the room, so to speak...because celebrations of successes are so much more fun. And I think we all know and accept that rejection is always there, lurking in the shadows....waiting.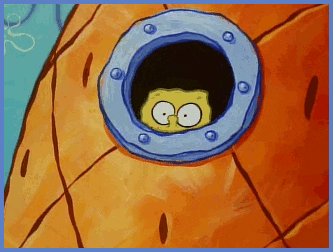 But maybe rejection isn't such a bad thing. I've read that children and young adults need failure (or rejections) to grow, to develop better critical thinking and self-reflection. Constant success, something attributed to some of today's youngsters (showing my age here!), leaves them with the illusion - or delusion - that the work they produce is of a higher caliber than it really is. More, that when failure comes, as it inevitably will, they are ill-prepared to deal with it. They haven't learned to be resilient, adaptive and resourceful. They especially may not have learned much about hard work.
Recently I saw an excellent documentary called "Free Solo", produced by the National Geographic channel. It's the story of a young mountain and rock climber, Alex Honnold, who strove to be the first person to climb El Capitan in Yosemite free of any safety equipment....no ropes, harness or even helmet. This dream came out of years of experience climbing with safety equipment. Alex is a pro. Still, after months of preparation, the first time he attempted the climb free of equipment, he froze with fear. Then he listened to his physical and mental responses to what he was doing and aborted the climb. Afterwards, he first saw this backing down as a defeat after all his work preparing for it. He was angry at himself and frustrated. Still, he didn't give up on his goal. A few weeks later, he made the attempt again and succeeded.
https://en.wikipedia.org/wiki/Alex_Honnold
It's a big stretch to draw a comparison between what Alex Honnold overcame to accomplish his dream to the receipt of a rejection email or letter. But the sense of disappointment and perhaps temporary loss of hope are similar.
For me, mountain climbing happens from the comfort of a movie theater chair or in the lives of fictitious characters. As for rejections....I repeat this mantra every time: this may be the end of a chapter, but it's not the end of the book.
And that line, I'm sure, would be swiftly deleted on edit!
Happy writing!
Janice Carter