It's that time of year. The kids are out of school, the mercury is rising and we're finding ways to fill the summer months with fun. If you're like me, I'm always looking for ways to beat the heat while still enjoying the season.
I'm usually at the keyboard coming up with new stories, which I love to do, so that alone is like a vacation, but here are a few suggestions to settle into the summer.
1. Read a book. Always my answer, no matter where or when. I've constantly got a TBR pile that grows and grows, especially when authors I love have new releases. Give me a tall glass of iced tea and a comfy chair to curl up in and I'll escape for hours!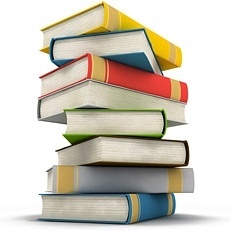 2. Try new recipes for the grill. I'm always on the lookout for ways to make mundane meals more exciting. This summer I'm going to experiment more with vegetables and maybe even try grilling fruit.
3. Check out summer blockbuster movies. Okay, Avengers Endgame has already been released, but we have Spiderman to look forward to. There are always the streaming services which have some pretty good movies as well. Grab a big bowl of popcorn and hang out on the couch.
4. Walk the mall. Or make more visits to the gym. Seriously, it's too hot right now for long outdoor walks. (At least where I live!) If you're in the air conditioned mall you can window shop along the way. Win-win if you ask me.
5. Take weekend trips. I'm always up for an adventure. This year I'll be attending the Romance Writers of America conference in New York City, so I'm excited to get back to Manhattan. It's been a few years since I visited and this year I'm going with a good friend, so we have our tourist to-do list ready. But even if you don't have a trip already planned, going away for a few days can cure the doldrums and you might discover new places right in your own back yard.
I live not far from this lovely beach and when I take the time to go there, I feel like I'm at an exotic locale.
I'm sure I've left something off the list, so chime in if you have ideas to share. And while you're at it, enjoy the summer!
Here's a peek at the cover of my August 2019 book.
Can a love built on lies…
…survive the truth?
Serena Stanhope fears her dark past might ruin the life she's built as a successful shop owner. Especially when handsome Logan Masterson suddenly arrives in town asking questions about her background. He seems to have his own secrets, but the pair share an instant connection and Serena finds herself falling for Logan. He could destroy everything—or he could be the chance at love she thought she'd never have…
Tara Randel is an award-winning, USA Today bestselling author. Family values, a bit of mystery and of course, love and romance, are her favorite themes, because she believes love is the greatest gift of all. Look for her next Harlequin Heartwarming romance, TRUSTING HER HEART, available August 2019.
Visit Tara at
www.tararandel.com.
Like her on Facebook at www.facebook.com/
TaraRandelBooks
.
Sign up for Tara's Newsletter and receive a link to download a free digital book.