Growing up on my grandfather's farm near Louisville, September meant picking and putting up fruit and vegetables for the winter as well as back to school. The scent of a brand-new box of Crayolas blends in my memory with the perfume of pickling spices and the Red-Hots cinnamon candies my aunt stirred into applesauce made from our own apples. I lived at the very edge of encroaching suburbia, the only farm kid in my classes. Occasionally I wished I had my classmates' neighborhood playmates, but they seemed more envious of my life, my horse and pet goats and chickens, the fields and woods for a playground. School friends rode home on the bus with me far more often than I visited them after school. Of special scientific interest to the boys was checking on the decomposition of an old mule that had died and been left to molder in the woods. On special occasions, my uncle would hitch up his team of mules to the big wagon and treat my whole class to a hayride. The only downside was requests now and then from my teachers in the lower grades that I not share quite so much specific information about farm animals' activities at Show and Tell.
My favorite souvenir of my grandfather's farm, now devoured by highway expansion, is a flowering vine called Back To School down home because it blossoms right around Labor Day. I brought a tiny root fragment to NH in a sandwich bag; now it fills my patio with fragrance and the hum of bees.
Liz Flaherty
Oh, Helen, I love the bush. If I carried a start of anything to NH in a baggie, it would get lost under the passenger seat and mold.
I grew up in the country and went to a small school. Like Helen, I remember the scent of Crayolas and was bitterly envious of classmates who had big boxes of them instead of the eight- or sixteen-pack that was my lot in life. We wrote in pads of Goldenrod yellow lined paper. I used to get in trouble because I used too much paper and didn't like to write on the back. My mother learned early on that my favorite Christmas present would be paper and pens that I didn't have to take to school; I could keep them at home and write stories.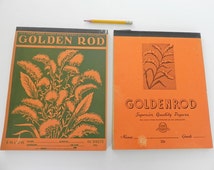 Even though I wasn't one who really loved school--I wanted to do things, not sit at a desk all day--I am so grateful to the one I went to, where no one ever suggested I wouldn't be able to do anything I wanted. Of course, I didn't realize then that what I'd want was to sit at a desk all day.
What about you? What are some of your school or September memories?