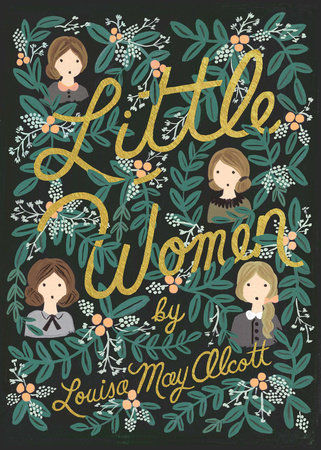 Although I think we'd all like to change people's lives with the books we write, most of us are happy with changing an afternoon. I like nothing better than being told I've given a reader a good day. But I got to thinking...that's always an omen for a blog post, isn't it?
A book that changed my life was Little Women, because I knew when I read it that I wanted to write books when I grew up. Thinking about that made me wonder what titles had been life-changers for others, so I did the scientific thing--I took it to Facebook! Seventy-three individual responses later, here we are. I can't thank those respondents enough, and I'd love to use them all, but I can't. Here are a few un-scientific results.
Nancy Drew rocks!

Several of us thought we were Jo March--and here I thought it was just me.

Gene Stratton-Porter's influence is wide and varied.

It is difficult to name just one. Some of the answers contained up to ten titles, and I understood that. We all know "just one book" is a joke no matter what the context.

Several of us loved Great Expectations, and not a one of us could explain why.

Jane Austen, Jane Austen, Jane Austen...

Anne Shirley was everyone's kindred spirit--I'll bet L. M. Montgomery would be proud.
There were answers I loved, though, ones I want to share here, in no particular order.
Anna Bednarski: Jane Eyre. There was something about her that was different than any other literary heroine I've ever come across. She was the center of her story, and she never deluded herself about her circumstances nor accepted them as fate.
Ellen Morse Schwartz: Death Be Not Proud by John Gunther. I read it as a young girl and learned about death. I think because I read it so young it instilled a realistic view of death and how I deal with it.
Patty Lawrence Sanai: To Kill A Mockingbird by Harper Lee was the first book that impacted me and how I viewed things. Each time I read it I am impacted differently depending on my stage of life. When I first read it identified with the children but as I have aged the adult point of view is what keeps my interest.
Cheryl Reavis
Maggie Davis's FAR SIDE OF HOME. Firstly (is that a word?), it was a Civil War mainstream historical, which I'd wanted to write ever since I was about 11 years old (i.e., THE PRISONER). And secondly, I thought Maggie's voice was something like mine--which made me think the impossible was possible and maybe I actually could get a book published. I first read it when I was in nursing school in the early 1960s, and then periodically thereafter to give myself hope. Later, when I was a published author, I happen to see in the newspaper where Maggie would be at a writers' conference in Raleigh, 2 1/2 hours away, and I made a special, impromptu trip to see her and get her to sign my well-worn-re-read copy of the book. I ran into her in a hallway and told her why I was pouncing on her. She was so gracious and didn't seem to mind that the book I wanted her to sign wasn't new. Sometime later, she told me that she had been feeling really low about her career that day and how much it lifted her spirits to know that I was carrying one of her books around with me like that and had made a special trip to come and see her.
Ann Friend: Imagine Heaven by John Burke. I read it after my granddaughter was killed and it helped me to have a better attitude toward physical death and the spirit. It was very healing for my heart and soul.
Kurt Schindler: Having just watched a documentary on him, I'm going to have to go with Armistad Maupin's Tales of the City books. There was a joy to reading them, and I really admired his simple style... However, my life philosophy is still based on the very first book I read: Go, Dog, Go. I'm forever trying to find the perfect hat to wear to a party in a tree.
Lora Brothers Mathews: A Tree Grows in Brooklyn. The crushing poverty, the hope and loyalty, and the sensitive voice of Frannie. It cracked open my heart.


Linda Pearl: With a newborn baby in one hand and the book Will There Really Be a Morning, the bio of Frances Farmer, in the other, 46 years later, it still resonates.

Laura Stroud: My grandmother gave me the Anne of Green Gables set as a child. I would read them over and over. She said she gave them to me because I reminded her of Anne. Not the orphan part. The imaginative and mischievous parts. Being an only child, I had to be imaginative and find adventures to go on in the back yard. That sometimes led me to the mischievous parts. I still have the set of books! She also gave me my first book of Little Women. I now own many copies of this book. People over the years have given them to me as gifts because I would remind them of Jo.
Cathie Kahle: Trixie Belden series! They got me through my parents' divorce.

I was touched by some of the answers, as you can imagine. And I was thrilled, because not only were there 73 answers, there was discussion of books. Laughter. Thought. And I'm pretty sure I'm not the only one who cried.
I work in a library, where I'm not nearly busy enough. More people come in to use the computers and borrow movies than to read. Even there, I get raised eyebrows and the occasional curled lip because I write romance. It is discouraging sometimes. It makes me sad.
But when I work in the children's department, and a kid checks in ten and checks out ten more and tells me what they're about, I'm not sad at all.
And when I ask a question on Facebook and 73 people answer it with thought and consideration, I'm not sad then, either. LoRee Peery's response to the question was Pollyanna. The Glad Girl. That was me. It changed my afternoon.
If you missed it on Facebook, the question I asked was this: To use in a blog post, would you mind sharing the title of a book that made a lasting impression on you or changed your life in some way? It doesn't have to be a favorite. For instance, mine is LITTLE WOMEN, because reading it made me know I was going to write books when I grew up.