Do you write letters? Even if you don't, I'll bet you love getting them, don't you? It's one of those things, like cursive writing, that I hope comes back into style.
by Liz Flaherty
At a writers' group meeting the other day, Pam, one of the other writers who has a writing voice so deep and poetic I cringe with envy every time she writes, said she'd been writing letters. "Oh," I said, "it's a lost art." And I realized that whether it was a lost art or not, I'd certainly lost it.
I worked at the post office for 30 years, watching the amount of personal mail drop almost on a weekly basis. There were still lots of greeting cards, especially at Christmas, Mother's Day, and Valentine's day, but not so many letters addressed to colleges, military installations, nursing homes and senior living complexes. It was a sad lessening, a step away from an important way of communicating.
My friend Judith and I still exchange letters three or four times a year. We used to meet for lunch, and I miss that, but in all honesty, I would miss the letters more. If she reads this, I hope she realizes she owes me one. Or maybe she doesn't...but if she thinks she does...
I used to have pen pals, didn't you? And I wrote to school friends in the summer because country kids didn't see the others from May until September except for 4-H meetings and church. I wrote to my aunt and my grandma and to siblings if they were living far away.
When my boyfriend was in Vietnam, I wrote to him. All these years later, I still write him notes sometimes. He reads them and puts them away in his dresser drawer. He doesn't write notes to me, but is the master of choosing just the right card for any occasion or, better yet, any non-occasion.
I have my parents' letters to each other, written before they married. I wish I could have known the people they were then, seen the relationship they shared, felt the love they had for each other. It was different by the time I came along. They'd lost a beloved child and, I think, too much of themselves to ever recover.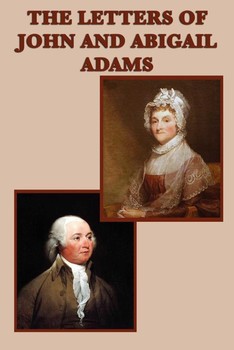 I've read some of John and Abigail Adams' letters. "Remember the ladies" led me to them! But I love how he began letters to her--"My dearest Friend..."
Letters are dreams on paper, aren't they? They're memories and information and secrets and cherished conversations you can read again and again and again. They're stories that might never have been told if someone hadn't addressed a letter.
I hope you're having a wonderful day and that you'll write and tell someone about it. They'll be so glad to hear from you.
by Helen DePrima
Don't get me wrong – I love using email. I keep in touch with family and friends much more reliably than I would if I had to find stationery and stamps and my address book. Still, a mechanical voice announcing, "You've got mail!" can't compare with the pleasure, sometimes the thrill or the dread of finding an envelope in the mailbox, the moments of anticipation before opening an honest-to-God letter. Tear it open still standing at the end of the driveway? Sit down with a cup of coffee (or something stronger) before reading the message? Share the moment with someone special, for celebration or support?
One of my most prized possessions is a slim binder filled with nine months' worth of letters my mother wrote to my father while he was serving during WWII. My mother wrote long newsy bulletins from the Home Front – gas rationing, sugarless cake recipes, how to mend nylon stockings – as well as who had gone to serve, who was home on furlough, who was never coming home. The first one begins with the greeting, Dear Daddy . . . The last is a letter of sympathy from the pastor of their church in Louisville following my mother's death in childbirth. If the house ever catches fire, that notebook and the box containing my father's letters to her are the first things I save.
My husband and I dated for five years before we married, with many months
apart during summer breaks from college and then a year separated by more than a thousand miles while he established legal residency in Colorado and I finished nursing school in Rochester, New York. Loneliness and longing, wedding plans and the occasional misunderstanding requiring an expensive long-distance call to resolve. I still have most of those letters; they make me smile and sometimes wipe a tear at all that young passion.
Now my only snail-mail correspondence is with a dear friend in her 90's whose computer has died and looks forward to my letters in her mailbox. I'm happy to be part of a great tradition.