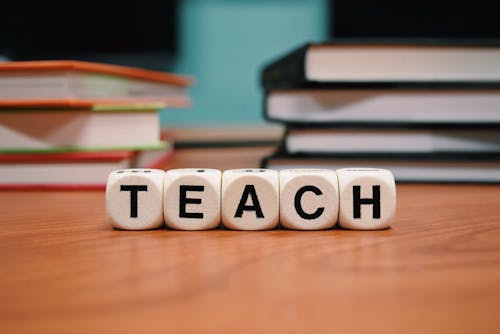 God bless teachers! I could never be a teacher – I don't play well with others. I'm sure I would be constantly kicking over the traces about rules that govern the system. I surely do admire the dedicated souls who continue to fight the good fight for the minds of their students, like the Florida teacher who lost her job because she refused to give credit for assignments not turned in.
I was blessed to attend school in simpler times, when the three R's still dominated the curriculum and grades were awarded for accomplishment rather than to satisfy social pressure. Discipline wasn't a dirty word, either, although I never saw any examples of physical punishment. My first-grade teacher maintained order by sentencing miscreants to stand for ten minutes with their noses in a circle drawn on the blackboard, a mild version of the pillory. Once was enough for me!
And boy, were teachers tough, and with admirable results; 85% of my high school graduating class went on to college. I still have a few papers graded by Mrs. Kirwan, who taught English and journalism. She used her red pencil with great glee, pouncing on the least error in spelling, punctuation, or grammar – remember grammar? For extra credit, we were assigned to diagram the Gettysburg Address. To this day, I diagram a sentence if I question its structure – nothing more laughable than a misplaced modifier.
The summer between my junior and senior years in high school, I had to opportunity to take a freshman history course at the University of Louisville. The professor was Lawrence Lee Howe; he had been a classmate of my aunt's when she matriculated at age 14, her high school's youngest valedictorian. Professor Howe offered some colorful and irreverent interpretations of events, igniting my lifelong love of history tempered with a healthy seasoning of skepticism. "Always lift the corner of the carpet," he counselled, to see what the historians have swept under it.
And while I'm on the subject, thanks to the many wonderful, caring teachers who shepherded my kids through school, and shame on the few who simply wasted their time. As I told my daughter who's sixth grade teacher said she shouldn't "bother her pretty little head" over trying to write a book report on Gone With The Wind, you can learn some great life lessons from poor teachers.
by Liz Flaherty
Her name was Margaret. In my freshman year, she had someone else grade short stories we wrote, just to give us another outlook. I got great feedback--I held onto that a long time.
His name was Gordon. He encouraged.
Her name was Clauda. She taught both English and Latin, and I learned more about words and their origins than I ever would have thought existed.
Her name was Jane. She didn't think I'd EVER learn to type, but I did. Finally. Not well, but well enough that being a writer was much easier than it might have been.
His name was Joe. He taught Algebra and about life, and when I sold my first book, he brought me a dozen roses.
Her name was Mrs. Sullivan. She was my first grade teacher and she didn't like me, but she let me read with the second graders because I was bored.
I graduated from high school 51 years ago. The list above is a microcosm of the ones who taught me in those 12 years on the way to graduation. I still remember their names, what they looked like, and things they said to me.
I am so grateful.
Kari & Jim Wilson
On November 19, almost 20,000 teachers went to the State House in Indianapolis. They sang, they chanted, they wore Red for Ed. They carried signs, they met with legislators, they publicized the shame that is our state's stance on public education. My daughter and son-in-law were there. The support our educators received was humbling. The support they provide to their students should be humbling to the lawmakers; unfortunately, it is not.
I will get off my soapbox now. I realize it's probably not the right place for it. And yet it is. Because of those people up there, I'm a writer. I know about commas and plot and quotation marks. I know that in that 12 years with them, none of them ever told me I couldn't do anything. None of them ever said I wasn't good enough. None of them ever cared where I lived or that I didn't dress as well as other girls. They gave me everything I needed in adulthood's toolbox.
And I'm still so grateful.